MEET THE EXPERIENCED GNN CREW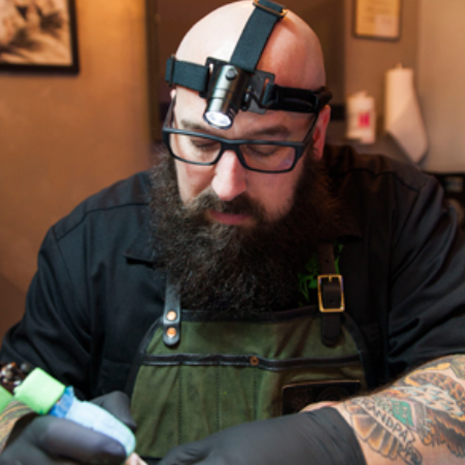 ROGER "UNCLE ROG" KANE
OWNER/TATTOO ARTIST
Roger has built himself a strong artistic foundation beginning with an education in cartooning and a career in airbrushing.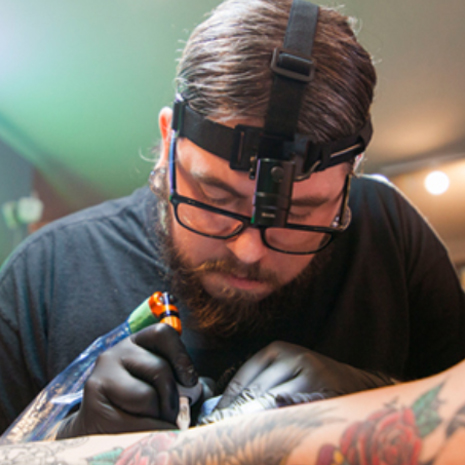 TRAVIS "T-BONE" BRACHT
TATTOO ARTIST
Travis' interest and love for all things tattooing was peaked because the majority of adults that surrounded him while he was growing up were heavily tattooed.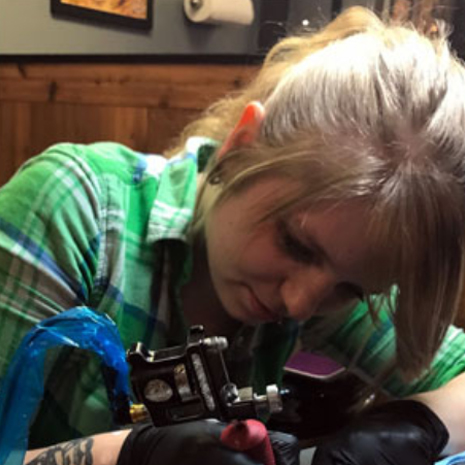 ASHLEY "BAMA" HALVERSON
TATTOO ARTIST
Ashley's love for tattoos started at a very young age. She recalls her father telling her that the dragons on his arms would fly into her room at night to protect her.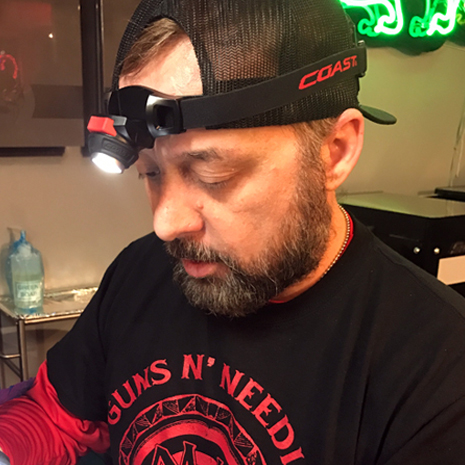 SHANE PLASCH
TATTOO ARTIST
Shane has always been surrounded by tattoos even at a young age. His mother made clothes for Twin Cities Bands in the 80's, exposing him to a ton of ink to be inspired by.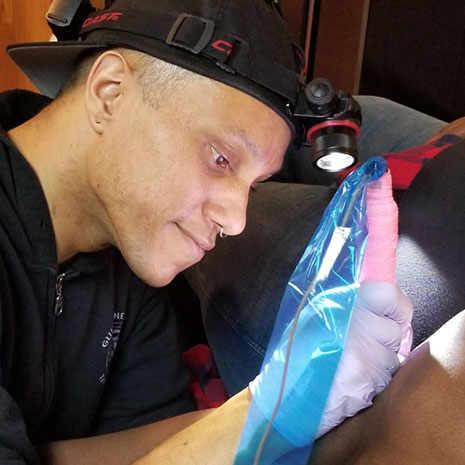 CIEL LA RUE
TATTOO ARTIST
Ciel has been making art since he was about two feet tall. His creativity was sparked by his awe of nature and our inability to compete with its creativity.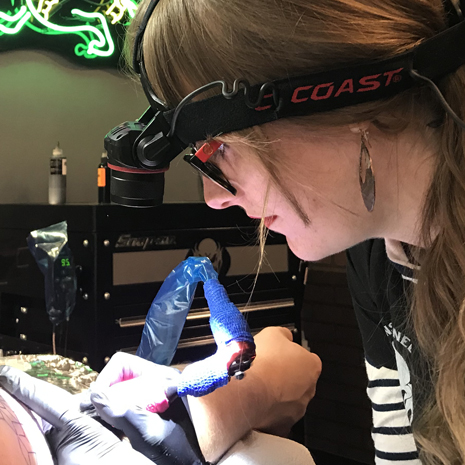 BETSY K EVANS
TATTOO ARTIST
BetsyK grew up on a small cattle farm in Indiana and often draws inspiration for her art from nature. Working as a tattoo artist is her dream job and she is constantly looking to take on new projects...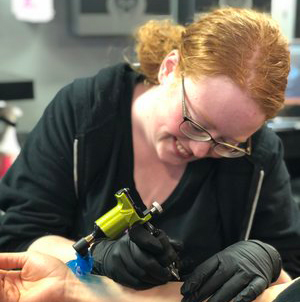 "I had an amazing time getting my first tattoo! From the the consultation to the aftercare I felt that these guys truly cared about me and treated me as we had been friends for a long time which made the experience ten times better! They did any amazing job and I would go back for any future tattoos! "
— Margaret Kispert
OUR RULES + SHOP INFO
You must be 18 to get a tattoo. NO MINORS = NO EXCEPTIONS. Please have a valid ID with you. *Credit Cards Accepted.
©2019 Guns N Needles Tattoo. All Rights Reserved